No more shivering in the bathroom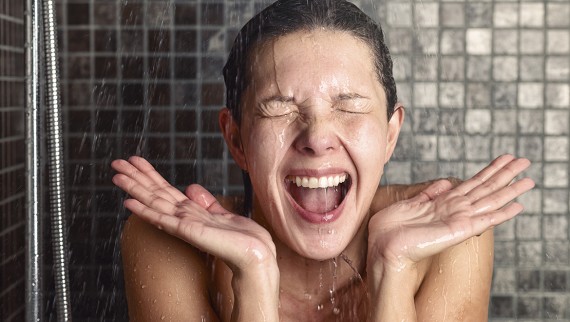 Stepping into a pleasantly warm bathroom gets your day off to a great start.
If you're cold first thing in the morning, it makes it even more difficult to get going. A chilly room or tiled floor is a very unpleasant experience if you're still half-asleep – and that's especially true in the bathroom, as it's the place that most of us tend to head for as soon as we get up.
Here are a few pointers to make sure your bathroom gives you a pleasant start to the day instead.
How to keep things warm
Studies show that the temperature in the bathroom should be at least 23 degrees to stop us shivering while we're drying off after a shower or bath. A range of heat sources are available to help us reach this recommended minimum. Underfloor heating, radiators and heatable WC seats can all be activated at the touch of a button nowadays, creating a pleasant feeling of warmth within seconds.
If you're looking for something softer underfoot, you can add a bathroom carpet to the floor around the washbasin area. This creates more cosiness and can add a nice finishing touch to the look of your bathroom.
By the way: Did you know that mirror cabinets are available with a heating function too? This isn't intended to heat the room, however – it's a highly practical antimist heating function so you don't have to peer at a hazy version of yourself when you look in the mirror after a hot shower.
Tip: The right accessories, such as towels in warm colours or plants, can make the bathroom even cosier. And combining visual highlights with pleasant room scents also ensures the bathroom is a blissfully warm place to be.
Which bathroom is the right one for you?