New search function in the Online Catalogue
Our new search function will get you where you need to be in no time. We have improved the full text search feature so that the search results you receive are suitable and appropriately ranked. We have also expanded the filter functions for your convenience. Particularly in cases where there are several possible hits, filters help you to refine your search further still. Clicking on the article you are interested in will take you directly to the detailed view.
Try our new search function for yourself.
Take advantage of the intelligent search function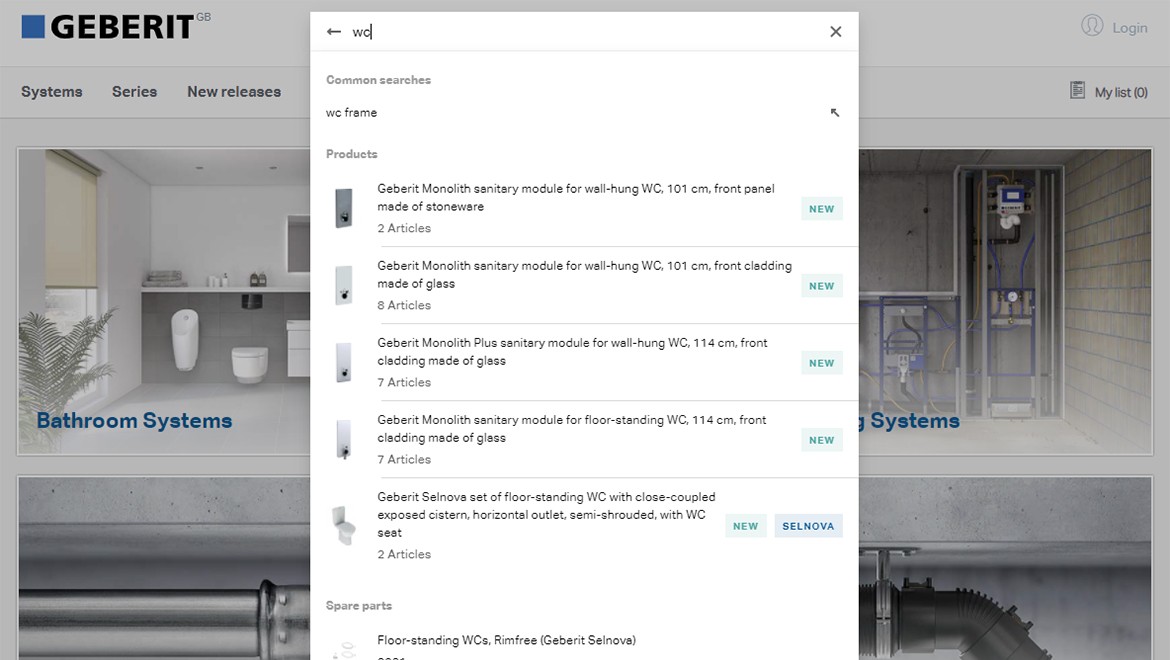 Right from the start, we strive to help you find the article you need. The autocomplete function means our search starts working while you are still typing the term into the search field. Frequently searched terms are displayed here to help you out. We also suggest a maximum of five products and spare parts tables that match your search.
Further helpful information about the product will be provided for you in the search overview so that you can be sure it is what you are looking for.
Refine search results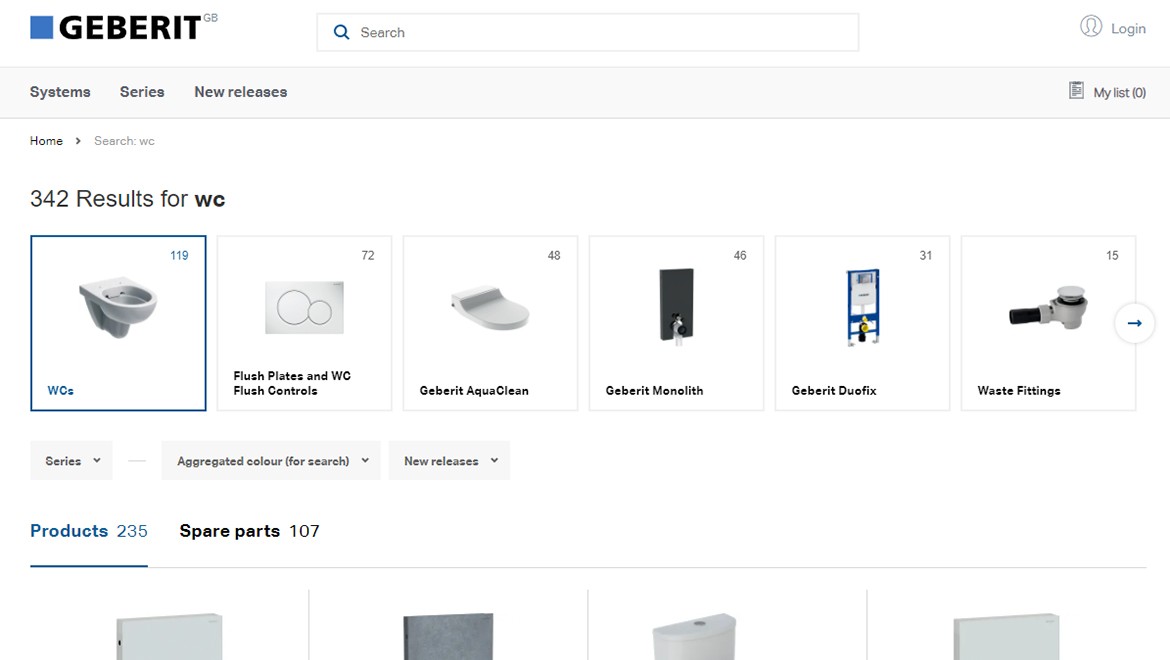 Some search terms generate a large number of hits. Too many, even. We understand that you don't want to click through countless search results, which is why our search function starts by showing you the results that best match your search.
We have also expanded our filter functions to help you find the right product as quickly as possible. These help you to refine and further narrow down your search. In future, you will be able to filter by subcategories or other criteria that match your search query.
The search list already provides you with further information on the articles, which is yet another feature designed to help you find the right article quickly.

Find articles via the navigation option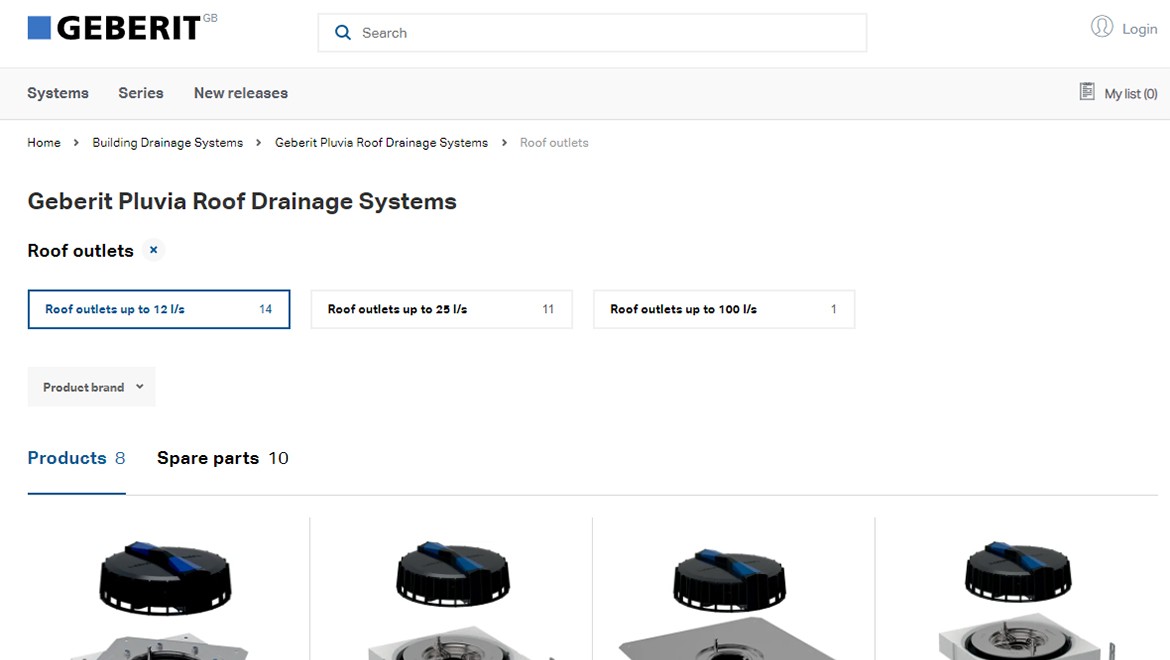 Rather than using the classic search function, you can also switch directly to a product category via the catalogue navigation. The various subcategories and new filter functions are also available in this view to help you find the article you need in no time at all.
Try the search out now in theOnline Catalogue